Have you thought that you'd like to have a qualified business consultant on your team, but thought it was too expensive?  Let Turn Lane Consulting (TLC) help you to identify your best next steps to success with a 90 minute Pathway Development session.
Maybe you want to start a business or grow the one you have, but not sure what to do first, or feel overwhelmed by all there is to do? Do you want to have more time for the things you enjoy?  Would you like to make more money?  If yes, you could use a little TLC!  Contact us to set up an appointment.
Possible Topics for a Pathway Session
Make your Entrepreneurial Dream a Reality – Do you want to work for yourself but not sure how to make that happen?  Maybe you have already started that business and feeling a bit overwhelmed.
Marketing – Could your business benefit from more targeted marketing?  Are you trying to reach a new audience? We can help you evaluate your brand, message and execution and identify areas for improvement.
Management – Is your business running you instead of you running the business?  Let us help you turn that around so your business runs effectively.  We will discuss your strengths and weaknesses, how you manage your time and how you would like things to be different.  Then we will help you develop a plan to improve your efficiency.
What is Pathway Development?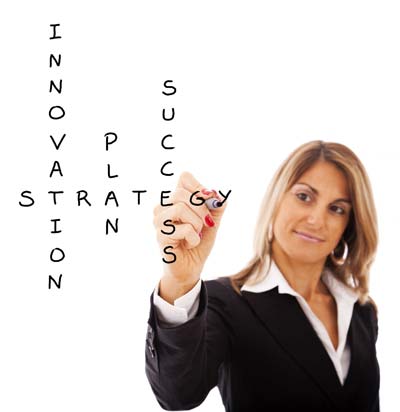 Pathway Development is a highly organized and individualized, results-driven brainstorming session. It begins with you giving a brief overview of where you are, where you want to go and the problems or challenges you most want assistance solving.  Once I have a basic understanding of what you are trying to accomplish, I will begin asking important questions.  Your answers will be written on the whiteboard. Over the course of your session, a pathway will emerge.  I will see patterns and natural solutions that may not have been obvious to you before.
Seeing things in a new way and having someone help you put that into perspective is the biggest advantage of working with an objective third party like me. Sometimes, we are too close to the problem to see the solution in front of us.  I will help you see how all the moving parts (your answers) fit easily into a plan to achieve your goals. The outcome is a high-value plan of action tailored specifically to your situation and the outcome you desire that takes into account your strengths, weakness, challenges, opportunities and budget.
Remote session are available.
Benefits
Let me put my strategic planning and marketing expertise to work for you! I have 19 years of business development experience in the public and private sector.  These experiences will provide you a 40K foot view of how to move forward and help you develop a laser-like approach to building/growing your business.  This session will help you:
Gain clarity about goals, desires and what is really important to you
Identify challenges and solutions
Maximize strengths and minimize weaknesses
Evaluate opportunities
Prioritize next steps
We will provide documentation of the results of the white board discussion.
Tips for Making the Most of Your Session
Bring a notepad for recording great ideas or Aha moments
Bring a hand held recorder to record the session
Bring an open mind to new ideas that can lead to success
Schedule your appointment now by emailing us at info@turnlaneconsulting.com!